On March 31st of 2007 has been released the project Todo Sobre Mi Barrio, proposed by the Laboratorio Urbano and Algomas art collective (I am a member of both) for the Intermediae Culutal Program at Matadero Madrid. The project carries behind a long field work, ideation and management. It will last two months during which there will be an open "wikispace".
The project consists of three parts: a site map (Todo Sobre Mi Barrio) in which the user may publish multimedia files associated with a precise location of the city; that is, a citizen communication tool.
Secondly, the material that participants contribute to the site map will be presented in the wikispace located in Intermediae during the months of April and May 2007. Every Saturday, organizers made available to the locals and visitors in general , to answer questions, help explain details or use the map.
The third part of the project consists of four workshops for citizen participation. Through a series of dynamic and games we will work on the mapping of positive and negative points of the area (threats, problems, strengths, solutions …) The result of the workshops will join the site map and exhibiton . On May 24 there will be a public presentation of the project results, and a discussion of the future that a tool of this type could have on the city of Madrid will open.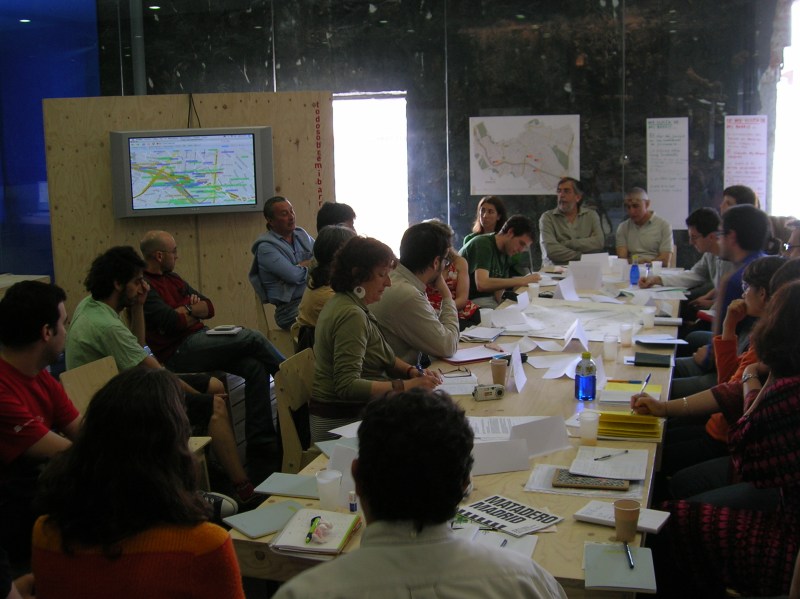 The web platform used is the result of work done with a group of friends. We called it meipi and you can find more information on page www.meipi.org.
Some images of the initial sketches of the web: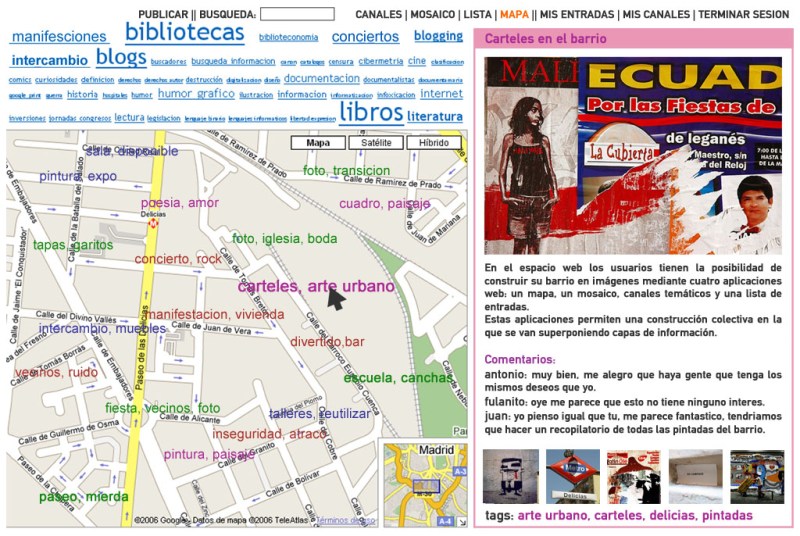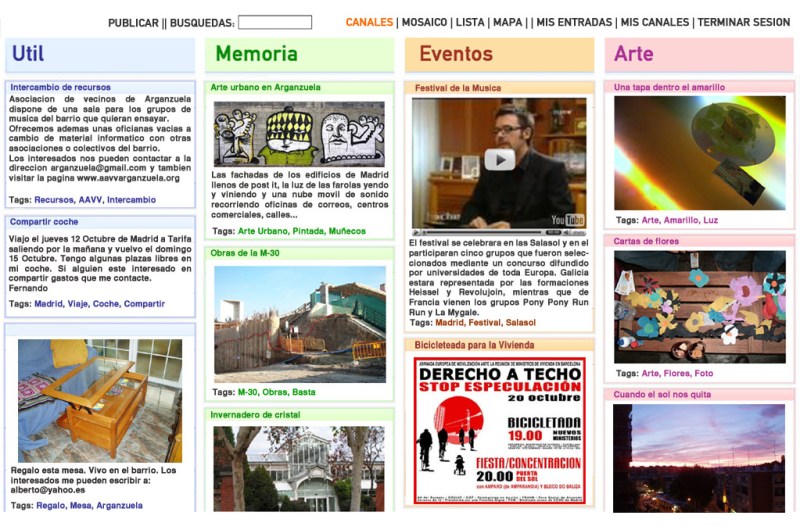 Preparing brochures and communication for the neighborhood: